Introduction to Department of Philosophy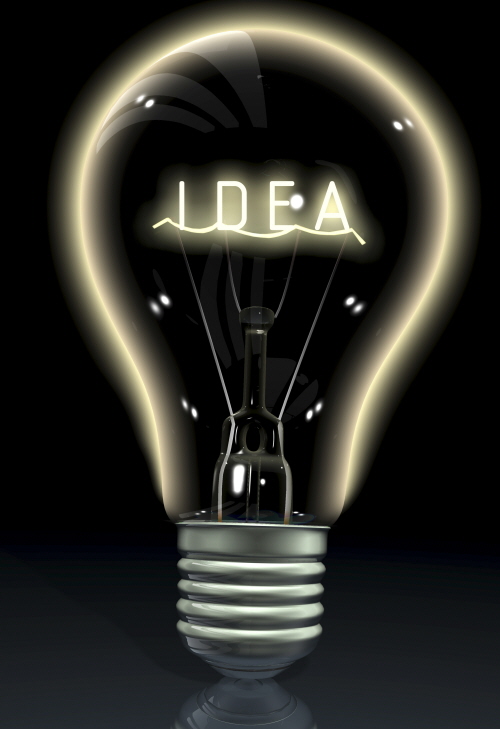 Philosophy places itself as the study with the longest history and serves as the foundation of nature sciences as well as humanities studies and social sciences. The department aims to find the essence of mankind and the origin of the world through studies on thoughts of philosophers of East and West. At the same time, it finds its educational goal to reach for understanding the ways of living a valuable life. Also, it studies about the right outlook on the world, history and values through wide study of common problems for mankind and the world in terms of ontology, epistemology and axiology. Graduates can proceed to graduate schools and further become university professors or researchers at many institutes. Many graduates are working in various fields of education, journalism, law. Many fields are especially opening to more graduate with B.A. in Philosophy as the need for them arises with growing interest in logical thinking.
Career paths after graduation Graduates of the department are actively working in various areas of society. A graduate should understand his/her own aptitude since philosophy can be applied to a very wide range of specialties. Study of philosophy shall guide students well in their future career, if they are well prepared through designing paths to take on their own and sincere attitudes from the undergraduate level. For more explanation, those wishing to become teachers have to take courses in pedagogy, learn languages and ideologies of target countries if wanting to work in the field of international relations, be equipped with ability to think critically in society and writing if wanting to become a journalist, and study a specific major area and language required in continuing to study in graduate schools. - Academia: university professors, teachers (completion of required courses), researchers of ideology or culture-related studies, company employees in charge of higher and continuing education, philosophic consultants for business management, communication consultants, teachers for reading and writing, producers of educational contents etc - Journalism: journalists, publishers, producers, contents producers, Ad designers, writers for the field of culture, social critics, etc - Administration and Management: planners/organizers for international conferences, consultants, company managers, marketing planners, policy makers, public servants, etc - Miscellaneous: legal professionals, scenario writers for games, employees at commercial pursuits, chaplains, etc .
Undergraduate level Students will learn basic theories and texts in many fields of philosophy. For theoretical studies, metaphysical philosophy, ethics, aesthetics, logics, etc, and for regional studies, selective learning will be made for cultural thinking of Korea, China, India, Europe, England, U.S.A, etc. Students grow their interest in specific fields of thought at the undergraduate level and reading related texts, learning a foreign language will be required after choosing an area of interest. This will be very helpful in designing one's own career path.
Graduate level Graduate school is divided into the masters and the doctoral course. The former is composed of a certain number courses and writing a degree thesis through analyzing the original and secondary text of target research field. This will be very helpful in improving understanding towards a specific topic, reading comprehension of related texts, philosophic writing ability, etc. After finishing the master's course, a graduate can right away take an occupational position in society or enter the doctoral course, which means becoming a professional researcher of philosophy. Students need to specify his/her field of study upon entering either the masters or the doctoral course. In the East, one will select Confucianism, Taoism or Buddhism, in West, Greek, German, French or British and American philosophy. Also, he/she needs to know which language is required in studying own field. For example, Chinese characters, Chinese, Japanese and English is helpful in studying Confucianism; Chinese characters, Sanskrit language and Japanese in Buddhism; and German, English and Greek in German philosophy.
History of the department
fnctId=hist,fnctNo=133
1952
| 년도 | 내용 |
| --- | --- |
| 1952. | Opening of Department of Philosophy in the College of Liberal Arts and Sciences with 20 students |
1955
| 년도 | 내용 |
| --- | --- |
| 1955. | Completion of building Humanity Bldg. |
| 1955. | Opening of Philosophy Studies at Graduate school with the masters and the doctoral course |
1977
| 년도 | 내용 |
| --- | --- |
| 1977. | The first spirit-building occasion |
1988
| 년도 | 내용 |
| --- | --- |
| 1988. | Holding the first nationwide philosophers' meeting |
| 1988. | Opening of teacher apprenticeship course at department |
| 1988. | Opening of Philosophy Education major at Graduate School of Pedagogy |
1989
| 년도 | 내용 |
| --- | --- |
| 1989. | Holding the first graduate seminar |
1997
| 년도 | 내용 |
| --- | --- |
| 1997. | Holding the first Wednesday discussion meeting |
2002
| 년도 | 내용 |
| --- | --- |
| 2002. | Establishment of Philosophy Research and Education Center |
2003
| 년도 | 내용 |
| --- | --- |
| 2003. | Receiving small/medium/large sized projects for Elementary Study Fosterage Project at Korea Research Foundation |
2006
| 년도 | 내용 |
| --- | --- |
| 2006. | Receiving BK21, Brain Korea 21, Project at Project Group for Philosophy Education for Solidarity and Communication |
2008
| 년도 | 내용 |
| --- | --- |
| 2008. | Opening of a lecture room for commemoration of Great Mind Lee Eul-Ho |
2009
| 년도 | 내용 |
| --- | --- |
| 2009. | Awarded with Department of Excellent Education. |
Contacts for department office Address
(500-757) Department of Philosophy, 300 Yongbong-dong, Buk-gu, Gwangju 500-757
TEL: +82-62-530-3220 FAX: +82-62-530-3229